4 min to read
Alternate options for Zoom Application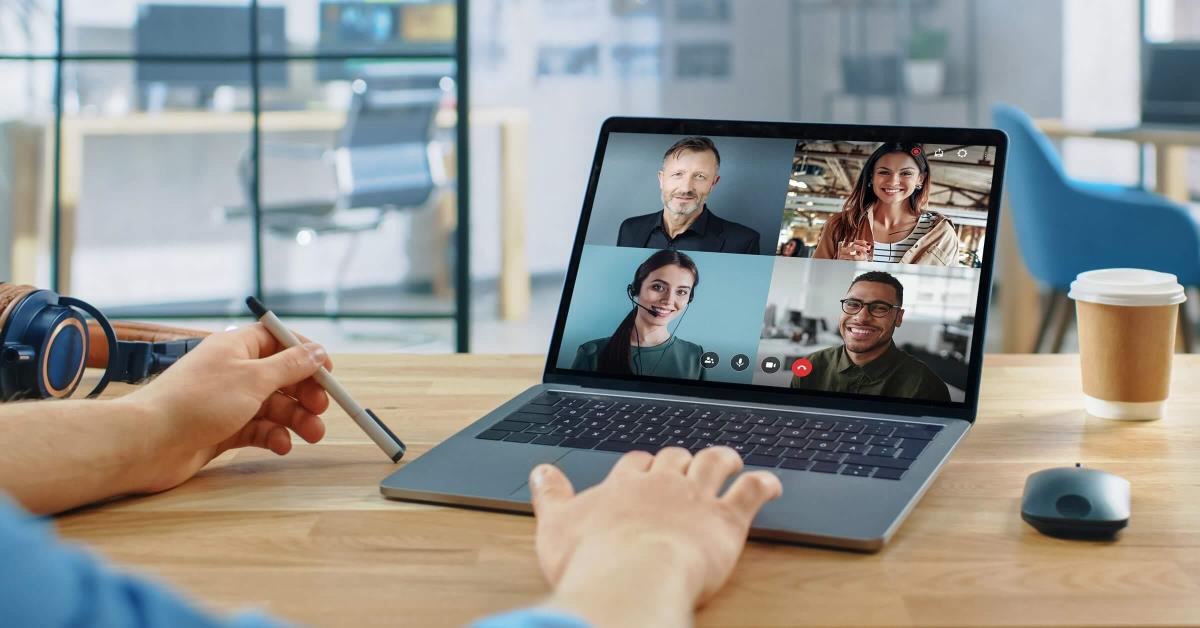 Skype Meet Now: The application is a revised version of Skype. An individual do not really have to download the app, or need to create an account and password. Web interface version allows to generate a meeting link, share, and Invitation for the meeting could be sent using the link. Revision of the conferencing application include some interesting features such as record call and save it for 30 days, share your screen, and blur the background before entering the call. You can invite 50 people for the conference, for free of cost.

Bluejeans Video Conferencing : The redefined version of the video conferencing application has been launched recently. And, it is found to be highly intuitive and effective platform for instant meeting. The host can schedule multiple meetings on Google calendar or outlook. Also, the user can customize meeting id and password for every meeting. As it focusses on corporate meeting, provision of whiteboard, screen sharing or specific application sharing, recording, annotation, and moderator options are also available. It can be used over web-interface or app. The new version provides high speed, enabling the end-user to install it in few clicks. Simplicity of the application helps the participants to change the settings instantaneously. Audio, video, and screen can be controlled by the user during the meeting. From security point of view, the application is found to be quite efficient. Bluejeans room allows to manage, add, and reject participants. The encrypted video conference can be locked for secure exchange of data. Standard blue jeans conference allows 50 participants. While there are other plans as well for more number of people and webinars.

Discord: Yes, I know it is specifically designed for gamers to text, voice chat, or do a video call during a game. However, its high-end security feature and ease of use has resulted in wide adoption rate by various enterprises. Discord could be used through a PC or mobile phone. Web interface and app version, both are ease to handle. In addition, its screen share option is making favorable for business meetings. There is an option to create personal server, besides public server. An individual can invite anybody to join a conversation or a video call, meanwhile the admin can restrict entry of unwanted people. During a video call, discord gives you power to set-up role of a individual such as administrator, moderator, or the most active person. This aids to manage the server. Although, you do not need to create an explicit server to start a video call, sharing a link is enough. Lately, discord has raised participant limit from 10 to 25 in a video conference call, which is free of cost. A paid subscription "Nitro" is also available, but that only helps to enhance streaming quality and animes features. Although it could be confusing initially, and can't be integrated with some business features such as Microsoft Office 365.

Google Hangout Meet: It is advanced set up of Google chat platform, providing free video conferencing service to 25 people. The cloud based service is accessible through PC and mobile, as per the convenience of the users. Only thing required to set up the conference call is a Gmail account. Meanwhile, person who has not signed up with Google account could also join the call using the link, shared by the organizer. The video-conferencing application allows automatic screen focus, intelligent muting, customized administration services, screen sharing, and options to share video, emoji, photos, and many others. As it a Google products, it is widely claimed encrypted option available. Moreover, you can also broadcast video conferences on air by using Google hangout. However, to access extra features such as recording video call, doument-sharing, and include more than 25 people, the enterprises has to pay somewhere between $6 to $25.

Jitsi Meet: The video-conferencing application provides impeccable end-to-end encryption. It owns a secure Video bridge server and can support 75 participants at a time. Although, 35 participants are advisable for better quality of call, or else it may get pixelated. The organizer needs to visit meet.jitsi.si and click on 'start a new meeting' on the page. Enter your name and you are all set to share the invitation link with the participants. To keep the meeting private, you can create a password and share it with desired people. What makes it different is selecting the video range. An individual can select between low bandwidth video to high definition conference call, depending on the available data speed. Besides, other enterprise features such as share the screen, YouTube video and audio, broadcast live conference call over YouTube, blur your background, and record your call and upload the recording to the dropbox are also incorporated in the application. Amid meeting, a participant can raise hand using the respective feature to get attention of other participants, in parallel, text chat can also be used. You can also manage to integrate outlook and Google calendar, if you install chrome extension.